Extract air heat pump for smaller houses
Below we present our exhaust air heat pumps that are suitable for smaller houses, such as detached houses or garages, where the area is between 60 – 120 square meters. All of our exhaust air heat pumps are highly efficient, quiet, easy to maintain, have a high efficiency and, thanks to our refrigerant, are more environmentally friendly than previous models. With an exhaust air heat pump from ComfortZone for smaller houses, you are also offered a lower total cost if you compare it to other heat pumps on the market.
The range also includes highly efficient exhaust air heat pumps with a cooling function, which function as an air conditioning system. A practical solution for the summer house, for example.
Do you want to know more about the benefits of installing an exhaust air heat pump? Look here!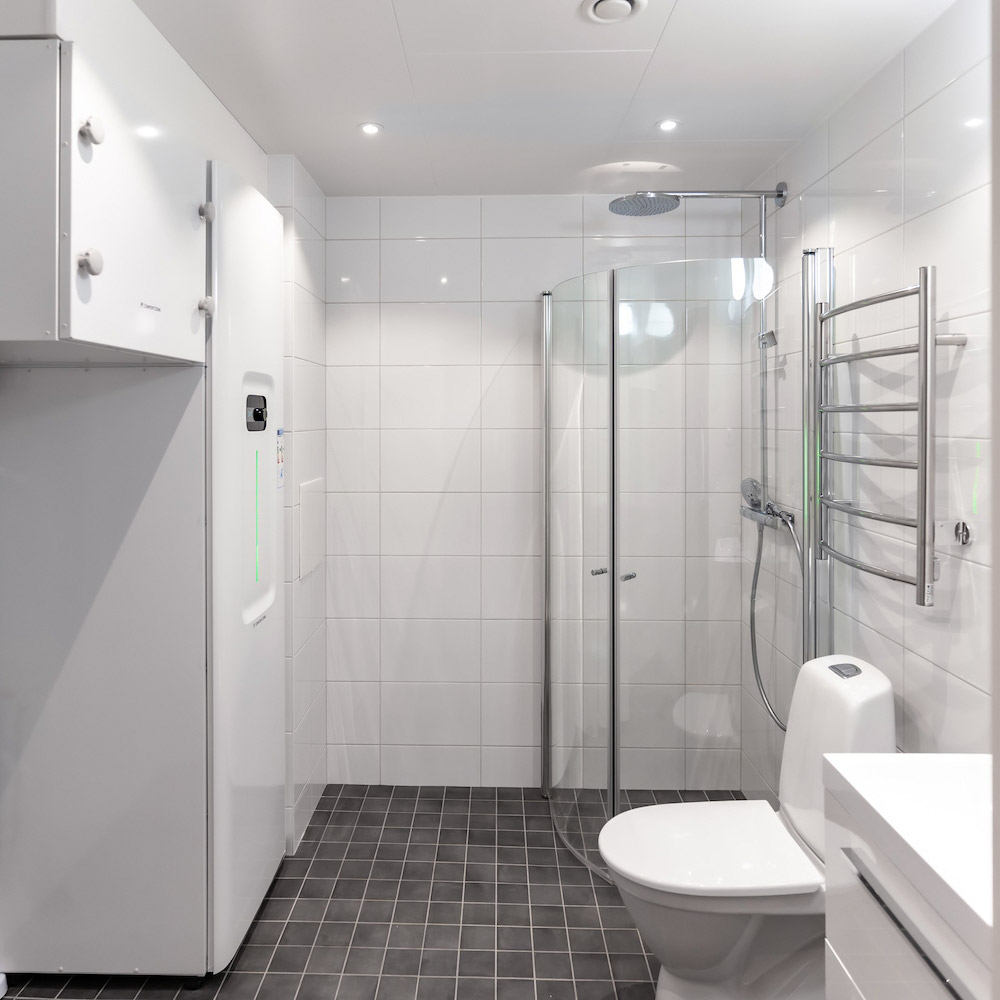 How big an exhaust air heat pump do I need?
How large an area an exhaust air heat pump can heat depends on the air heat pump's maximum heat capacity, which is stated in kilowatts (kW). The higher the heat capacity of the pump, the larger the surface that can be heated, but more factors play into how much heat you experience.
How much savings you make with your exhaust air heat pump depends a lot on the pump's capacity. It is crucial that you choose the right pump with the right capacity for your house.
We help you choose the right one. Contact one of our retailers today!